We strongly believe that the best team always brings the best results.
Our main goal is to help everyone have the ability to manage their online presence.
We invite you to join the Repscan team where we will help millions of people protect their online reputation.
SEO Expert for U.S. Market
About RepScan
RepScan wants to democratise the right to remove content from the Internet. RepScan allows people to detect, keep record, and eliminate unwanted content about them.
Job offer
We are looking for a highly skilled SEO expert to join our team on a freelance basis. The ideal candidate will have extensive experience in web positioning and be well-versed in the U.S. market.
Responsibilities:
Develop and implement comprehensive SEO strategies for our website to increase organic traffic and improve search engine rankings.
Perform in-depth keyword research and analysis to identify opportunities for optimization.
Conduct on-page and off-page optimization, including content optimization, link building, and technical SEO.
Monitor and analyze website performance using SEO tools and make data-driven recommendations for improvements.
Stay up-to-date with industry trends, search engine algorithms, and best practices to ensure the success of SEO campaigns.
Requirements:
Proven experience as an SEO expert with a track record of successful SEO campaigns, preferably in the U.S. market or similar.
Excellent English communication skills, both written and verbal.
Strong knowledge of SEO tools such as Google Analytics, Google Search Console, and keyword research tools.
In-depth understanding of search engine algorithms, ranking factors, and best practices.
Ability to work independently, meet deadlines, and deliver high-quality work.
If you are a talented SEO professional with a strong background in web positioning, excellent English skills, and experience in the U.S. market or similar, we would love to hear from you.
This is a freelance position with flexible working hours, allowing you to work remotely.
Please contact us and explain why you are the ideal candidate for this position.
Thank you for taking the time to apply for an opportunity with the RepScan team! Please contact us directly at [email protected]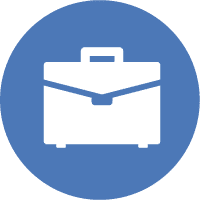 We do not have any job offers available at the moment.
Don't see any offers
for you?
Don't worry. We are always happy to meet new people. Send your CV to [email protected] and we will write you as soon as we have an interesting offer for you.