We strongly believe that the best team always brings the best results.
Our main goal is to help everyone have the ability to manage their online presence.
We invite you to join the Repscan team where we will help millions of people protect their online reputation.
About RepScan
RepScan wants to democratise the right to remove content from the Internet. RepScan allows people to detect, keep record, and eliminate unwanted content about them.
Job offer
We are looking for a Salesperson to lead our sales business unit and play a key role in the next stage of business growth, from 0 to 20M€ of revenue.
The person will be responsible for setting the global sales strategy, leading the global sales efforts, and setting the revenue target activities of RepScan.
The successful candidate will manage and grow the sales team and infrastructure to enable the company to rapidly scale while providing guidance and direction to the executive team and international markets.
Responsibilities:
Develop and implement an overall sales strategy, supported by growth and revenue metrics.

Provide strategic direction for all global sales activities, market development, and execution.

Build and develop a sales network through the acquisition of new and strengthened relationships.

Design and implement business development and distribution strategy.

Building a sales ops process recruiting, growing, and developing a team – including KPIs and compensation setting.

Provide support to the team to drive profitable growth and meet revenue goals.

Work with marketing, product, and finance to ensure success in top-line growth.

Achieve individual and team goals meeting deadlines with the resources provided and never compromising ethical standards.

Seek opportunities for personal and professional development.
Benefits:
Quarterly bonuses based on sales profitability.

Flexible working hours: flexible start and finish times, and working from home.

Amazing offices in the center of Barcelona

A-Team and nice people
Thank you for taking the time to apply for an opportunity with the RepScan team! Please contact us directly at [email protected]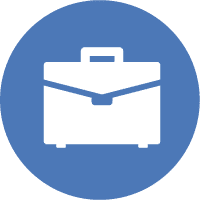 We do not have any job offers available at the moment.
Don't see any offers
for you?
Don't worry. We are always happy to meet new people. Send your CV to [email protected] and we will write you as soon as we have an interesting offer for you.